Giving Testimony of Tooth and Gum Miracle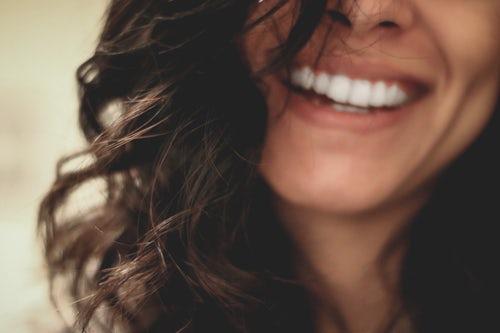 The Bible tells us that  "They overcame him by the blood of the Lamb and by the word of their testimony", Rev. 12:11a, NKJV.  Their testimony is their evidence given, their record, their report, or their witness, G3141, Strong's Concordance. Jesus gives instruction in Mark 5:19, "Go home to your friends, and tell them what great things the Lord has done for you, and how He has had compassion on you." David cries out to God in Ps. 22:22, TLB, "I will praise you to all my brothers; I will stand up before the congregation and testify of the wonderful things you have done." King Nebuchadnezzar testifies in Daniel 4:2,  he declares, "It is my pleasure to tell you about the miraculous signs and wonders that the Most High God has performed for me," NIV.  Testifying of God's supernatural interventions in your life are powerful. They open up the hearts of the people to the goodness of God. Are you testifying to your family and friends about all the wonderful and great things the Lord has done for you?

I love a good testimony of God's creative power in action. And I believe you will be blessed by this testimony, especially those that are believing for healing and miracles of their teeth and gums.
Judy writes, "I want to thank you for an amazing seminar in Folsom, Ca. I witnessed many healing miracles through your prayers right before my very eyes and you prayed for my mother to receive restored, healthy teeth and gums. Something amazing is happening. I'm in the process of documenting it though pictures. Right now most of her gums are healed and new bone is forming where she had bone loss! I've learned so much and received much insight through the Holy Spirit during your 3 day visit. I got many glimpses of God's power which I'm still processing in parts. Bless you and your ministry! Thank you Jesus for your healing power!"
The majority of people in this world doubt that God cares enough to heal an elderly woman from serious tooth and gum disease. But if more would willingly share their healing testimonies to the people in their arena of influence, more people would be encouraged to believe in the God of the miraculous, and more would be healed. And eventually more would come to know Jesus as their Savior. "And truly Jesus did many other signs in the presence of His disciples, which are not written in this book; but these are written that you may believe that Jesus is the Christ, the Son of God, and that believing you may have life in His name," Jn. 20:30-31, NKJV.
Click to read another tooth and gum healing by faith.
Click here to visit Becky's ministry itinerary.
© 2018 Author Becky Dvorak–Healing and Miracles International, All rights reserved.