Breast Cancer & Liver Growth Healed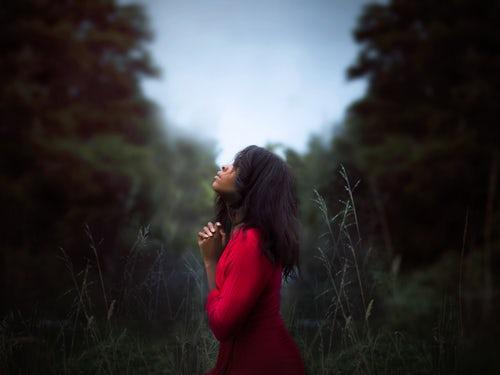 Is breast cancer or cancerous growths on the liver too difficult for God to heal? Paulette does not think so, and neither do I. Jesus and His healing power are the same yesterday, today and forever. He never changes, nor has He ever removed His healing promise from the plan of redemption. Read this amazing healing testimony that just happened.
Paulette writes and requests a prayer of faith for healing from cancer.
On 2019-02-27 12:26, Paula M wrote:
Mrs. Dvorak

My name is Paulette, I have recently purchased your book " The Healing Creed, and the Prophetic & Healing Power of Your words. When I opened the book your business card was on page 25 on the subtitle, "Offer Hope for Healing." A few days ago my doctor diagnosed me with stage 4 breast cancer and he found a small metastasis on top of my liver. But in Jesus' name, I am healed. On Friday, March 1st at 6:30am the doctor would like to do biopsy on my liver and I need a complete healing in my body from cancer. Can you agree with me in prayer for a complete healing?"
My response on Wednesday, Feb 27, 2019 at 1:33 PM
Subject: Re: Prayer agreement liver biopsy
Paula,
In the name of Jesus' I renounce the spirit of death, breast cancer, and this growth on the liver. I curse it at its seed and command it to dry up at the roots and be totally gone never to return to your body in any way again. I release the healing power of Jesus to flow into your body and declare it healed, made whole, and cancer free and cancer proof in the mighty name of Jehovah Rapha–our Healer!!

Hugs,

Becky :O)
Just 5 days later I receive this beautiful praise report from Paula on 2019-03-04 13:31:
Hi Becky,
 I would like to thank you for agreeing with me in prayer. I would like to share with you this testimony that during liver biopsy that morning I said your prayer you sent me, and completed the daily devotion, and prayed with the healing creed.

Jesus healed me! I went into the ultrasound room with Dr.Betty, she was pushing down on my rib cage and back so hard. Then she called Dr.Troy to come and examine me. Dr. Troy said that he could not find any mass on my liver dome, and they sent me back into another room until he called Dr. Han the oncologist to see if he wanted to go down my throat to check my liver.  Again, I told the nurses and doctors , "Jesus healed me."
 
So, Dr. Troy returned to my room, (my husband was present) and said He was unable to find anything, and I can get dressed and go home. Dr. Troy was puzzled and appeared to feel uncomfortable as I continued to say "Jesus healed me!!"

Dr. Troy, then told me to follow up with Oncologist, Dr. Han. I kept saying, "Jesus healed me!" I am feeling great and even my left breast that had the dark area is not dark anymore. My color of skin is bright and clear. I keep looking at it. God is amazing. I cannot stop sharing the goodness of God's healing power.

Dr. Han the oncologist met with my husband and I later that day. She is concern with my blood work it appeared to show some bleeding or bruise going inside my body. I said, "I rebuke that I am healed in Jesus' name." Dr. Han said that until May 13, 2019 she would like to put me on medication and re-take the CAT SCAN over. I told the staff again,  "Jesus healed me." 

Just by looking at the doctors' facial expression it amazes them when Jesus shows that He is the "Great Physician". 

As I am learning about healing and I know that Jesus heals. Should I continue to pray the Healing Creed confession, and medicating on the healing scriptures?

Keeping Hope & Faith alive.

Paulette
The answer to Paulette's question about should she continue to pray the Healing Creed confession and medicating on the healing Scriptures. The answers is, "Absolutely yes!" Don't stop prophesying God's healing power over your body.
To learn more about God's healing power and how to prophesy healing into your body check out Becky's books,
The Prophetic and Healing Power of Your Words
Click here to visit Becky's ministry itinerary.
© 2019 Author Becky Dvorak–Healing and Miracles International, All rights reserved.