Cancerous Tumor Disappears Overnight
I ask you, "Is anything too difficult for our God?" Is cancer more powerful than Jesus? No, it is not. One desperate woman in Tanzania believed in the healing power of Jesus and is supernaturally healed by faith in Jesus Christ.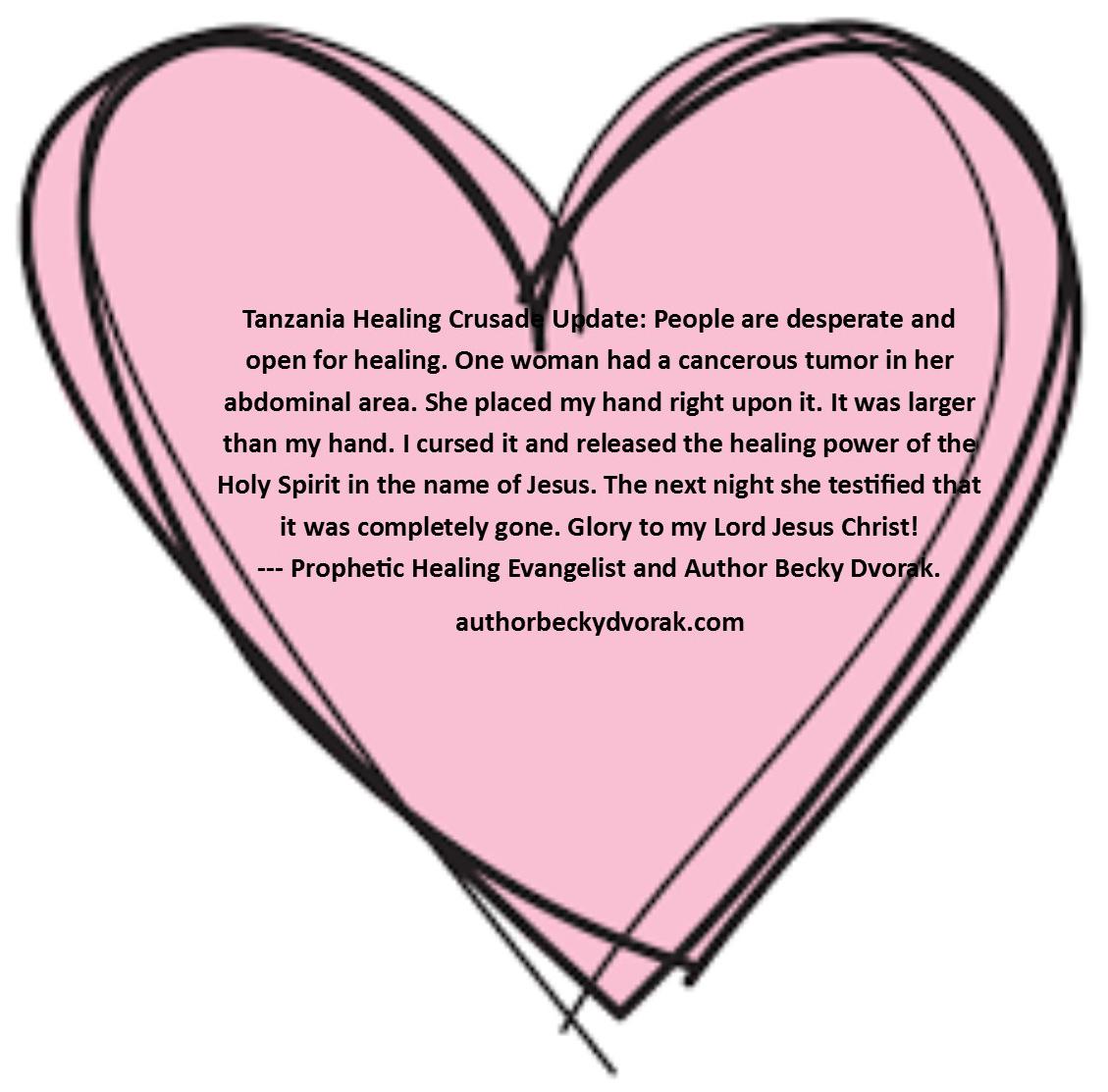 Becky Dvorak is a prophetic healing evangelist and the Destiny Image author of DARE to Believe, Greater Than Magic and The Healing Creed. Visit her at authorbeckydvorak.com.