Stay Close to God, He Will Protect You (Prophetic Word)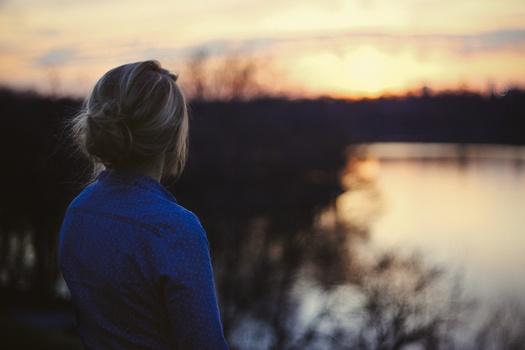 The Lord God would say to you this day, "Know who your friends are, know who your neighbors are, and know who you can trust. For a grave darkness is passing through this earth, an evil presence like you have never witnessed before is covering the earth and will try to suffocate the very life out of you. But I say to you, I am your friend, and I will stick closer to you than a brother. I am your Redeemer, your Savior, your Good Shephard, and you can trust Me, for I will protect you from the wolves.
There are wolves in plain sight, and they are vicious. Then there are those that are wolves disguised in sheep's clothing and they are extremely dangerous. If you will stay close to me, you will know who they are. Even though they are in disguise, you will discern that the wool they wear does not fit them quite right. By My Spirit you will discern that something is off with them, that is spiritually speaking. But nonetheless, they will try to pull the wool over your eyes. This is why you must be Intune with My Spirit, for I will reveal to you whom you can and cannot trust. Discernment is the key to this warning. For I have given to you, spiritual weapons that the enemy does not possess, and I give them to you freely. Spend time with Me My dear sheep. I will lead and guide you into all truth.
And fear not, for My rod and My staff will protect you. I beat the power of darkness off of you. And I have empowered you with an everlasting light, and it shall shine ever bright through you in the darkest of times. And My Word promises you that greater am I in you, than he, the devil is in this world. And I need you to choose to shine your light, don't try to hide it, but allow the power of My Spirit to shine brightly through you.
I need you to trust Me, to follow close to Me, and allow Me to be all that I am through you. I will lead you through this darkness, and everywhere we go will be brighter because I am with you. I will never leave you or forsake you. Stay close to Me, for I will protect you." Thus says the Lord God to you this day.
Click to Enroll in My Current Online Healing Course: Greater than Magic Online Healing Course – Author Becky Dvorak
Click here to visit Becky's ministry itinerary.
© 2023 Author Becky Dvorak–Healing and Miracles International, All rights reserved.