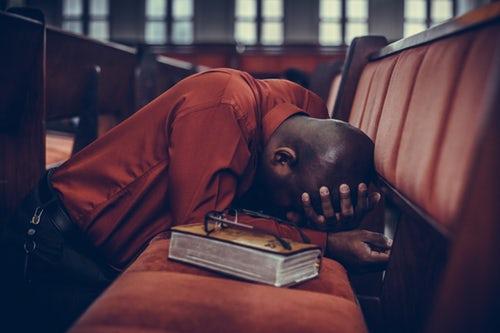 Are you or a loved one facing a very difficult problem? Does it seem that others around you have given up all hope? It's a tough spot to find yourself in, but it happens. God's people give up hope for healing everyday. They even believe that God tells them that He won't come through for them. Don't you be one of them. Always encourage yourself in the faith to believe, and no matter what, always give others a reason to believe for their miracle as well. Even if the situation is labeled impossible, or the disease incurable–trust God. He is faithful, and just, He never changes, and He never goes against His Word. 
To stir your faith to trust God, I have included 7 promises of God for you to ponder upon.
The Lord will fight for you while you keep silent, Exodus 14:14.

He gives strength to the weary, and to him who lacks might He increases power, Isaiah 40:29.

Yet those who wait for the Lord will gain new strength; they will mount up with wings like eagles, they will run and not get tired,
they will walk and not become weary, Isaiah 40:31.

'Do not fear, for I am with you; do not anxiously look about you, for I am your God. I will strengthen you, surely I will help you,
surely I will uphold you with My righteous right hand,' Isaiah 41:10.

"When you pass through the waters, I will be with you; and through the rivers, they will not overflow you. When you walk through the fire, you will not be scorched, nor will the flame burn you, Isaiah 43:2.

"For the mountains may be removed and the hills may shake, but My lovingkindness will not be removed from you, and My covenant of peace will not be shaken," Says the Lord who has compassion on you, Isaiah 54:10.

"No weapon that is formed against you will prosper; and every tongue that accuses you in judgment you will condemn. This is the heritage of the servants of the Lord, and their vindication is from Me," declares the Lord, Isaiah 54:17.

May the encouragement of hope be instilled within you today as you focus on God's promises to fight for you, to defend you against all odds, to hold you up when you are afraid, and to give you strength when you feel weak in the faith.
Click here to visit Becky's ministry itinerary.
© 2018 Author Becky Dvorak–Healing and Miracles International, All rights reserved.