A Declaration For Protection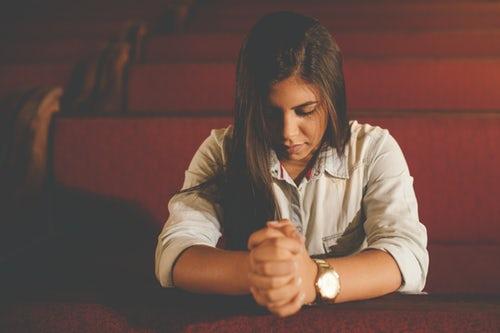 Do you feel unsafe? Are you afraid? Have you received a disheartening medical report? God forewarns us that in this word we will have tribulation, meaning difficult times. Then He tells us to rejoice, not because of the difficult situations we are passing through, but that in Him we have the victory. One step to walk in this victory is to declare God's Word over the situation. Try this, it will help you to strengthen your faith for God's protection.
According to the Word of the Lord, I declare what I already possess over myself, and my family and friends in the mighty name of Jesus. And so now, I do declare that I dwell in the shelter of the Most High, I rest in the shadow of the Almighty, He is my refuge, my fortress, and my God, and I trust Him, (Psalm 91:1-2). The Lord is faithful, He will strengthen and protect me from the evil one, (2 Thessalonians 3:3). God is my refuge and strength, an ever-present help in trouble, (Psalm 46:1). He is my hiding place, and will protect me from trouble and surround me with songs of deliverance, (Psalm 32:7).
I sing to God, I sing in praise of His name, I extol Him who rides on the clouds, I rejoice before Him – His name is the Lord. A father to the fatherless, a defender of widows, is God in His holy dwelling, (Psalm 68:4-5). I cast my cares on the Lord and He sustains me, He will never let the righteous be shaken, (Psalm 55:22). I will lie down in peace and sleep, for He alone makes me dwell in safety, (Psalm 4:8).
The Lord is my light and my salvation— whom shall I fear? The Lord is the stronghold of my life—of whom shall I be afraid? (Psalm 27:1). I walk securely, because I walk in integrity, (Proverbs 10:9). I am prudent, I see danger and take refuge, (Proverbs 27:12). He is good, a refuge in times of trouble. He cares for me because I trust in Him, (Nahum 1:7). He keeps me in perfect peace, my mind is steadfast, because I trust in Him, (Isaiah 26:3).
The Lord does not take me out of this world but He protects me from the evil one, (John 17:15). Because I trust in the Lord and do good I can dwell in the land and enjoy safe pasture, (Psalm 37:3). The name of the Lord is a fortified tower; the righteous run to it and are safe, (Proverbs 18:10). He will cover me with His feathers, and under His wings I will find refuge; His faithfulness will be my shield and rampart, (Psalm 91:4).
For a deeper understanding about how to pray God's Word in forms of declarations, confessions, and decrees please check out my new book, The Prophetic and Healing Power of Your Words. You can preview chapter 1 for free, or click to purchase your copy today.
Click here to visit Becky's ministry itinerary.
© 2018 Author Becky Dvorak–Healing and Miracles International, All rights reserved.